Visitor: 73513281
Prime Minister Nguyen Xuan Phuc has affirmed the Vietnamese Party and State's consistent policy of ensuring rights of people, including women and children.
Prof. Dr. Nguyen Thi Lan, Director of the Vietnam National University of Agriculture, has become the youngest woman to receive the Kovalevskaya Award, which honours outstanding female scientists.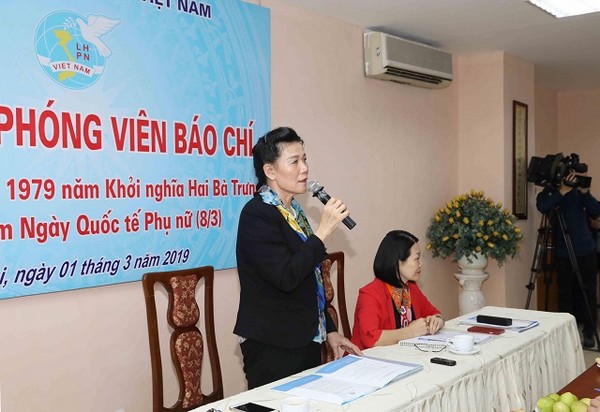 2019 has been chosen as Vietnam's Safety Year for Women and Children by the Vietnam Women's Union (VWU), aiming to build a safe environment for women and children to reach their full potential and mobilise the whole society to act together for their safety.