Visitor: 41006127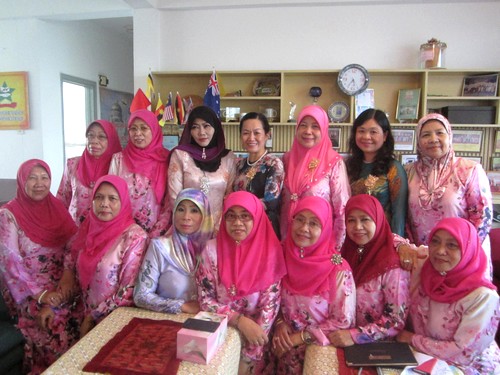 At the invitation of the Council of Women of Brunei Darussalam, a delegation of the Vietnam Women's Union headed by its Vice President Bui Thi Hoa paid a friendship visit to Brunei from 12th to 18th September, 2014.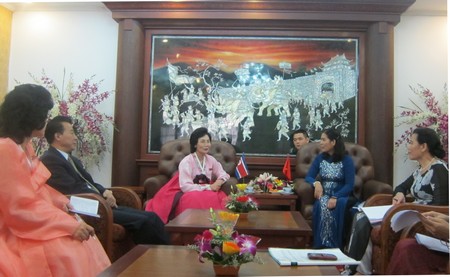 On September 16th at the VWU headquarters, VWU President Nguyen Thi Thanh Hoa cordially received the Korean Democratic Women's Union (KDWU) delegation led by Vice Chairwoman Chae Chun Hui on their Vietnam visit.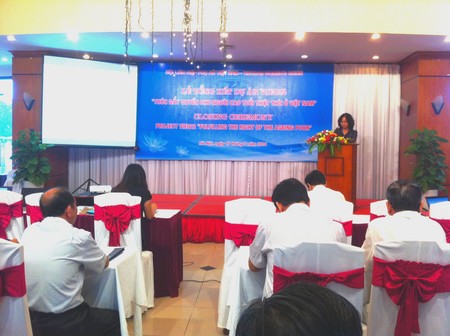 On the morning of July 17th, 2014, the final review workshop of the project "Fulfilling the Rights of the Ageing Poor (VIE022)" was held in Hanoi with the presence of Ms. Nguyen Thi Kim Thuy, VWU Vice President, Mr. Ngo Trong Vinh, Vice Chairman of the Vietnam Association of the Elderly (VAE), representatives of the Center for Ageing Support and Community Development (CASCD), the HelpAge International (HAI), HAI Vietnam, and delegates from the 4 project provinces namely Thanh Hoa, Nghe An, Ha Tinh and Quang Binh.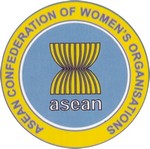 For Advertise