Visitor: 40491804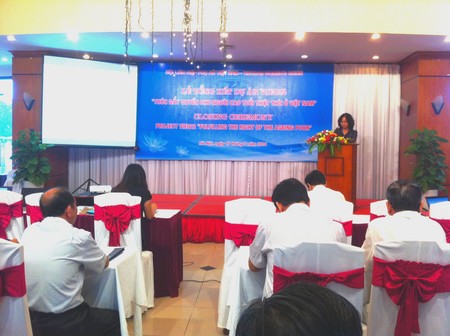 On the morning of July 17th, 2014, the final review workshop of the project "Fulfilling the Rights of the Ageing Poor (VIE022)" was held in Hanoi with the presence of Ms. Nguyen Thi Kim Thuy, VWU Vice President, Mr. Ngo Trong Vinh, Vice Chairman of the Vietnam Association of the Elderly (VAE), representatives of the Center for Ageing Support and Community Development (CASCD), the HelpAge International (HAI), HAI Vietnam, and delegates from the 4 project provinces namely Thanh Hoa, Nghe An, Ha Tinh and Quang Binh.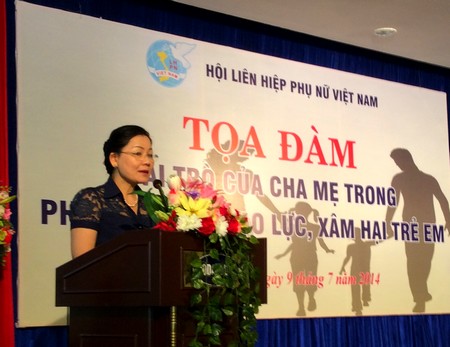 In response to the Action Month for Children 2014, launched by the Ministry of Labor, Invalids and Social Affairs (MOLISA) with the theme "Towards a society without violence and abuse against children", the Vietnam Women's Union (VWU) organized seminars entitled "Parental and family roles in preventing and controlling violence and abuse against children" in Da Nang and Ho Chi Minh cities.
At the invitation of the National Council of Women's Organizations, Malaysia (NCWO) – President of ASEAN Confederation of Women's Organizations (ACWO) for the 16th term (2012-2014), the VWU delegation headed by Vice President Tran Thi Huong attended the 16th ACWO General Assembly in Kuala Lumpur, Malaysia from 20th to 25th August 2014.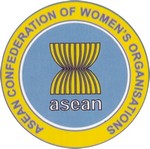 For Advertise