Visitor: 80360958
Concerts featuring Ca tru (Vietnamese ceremonial songs) music will be taking place at the Viet Nam Museum of Ethnology in Ha Noi every Sunday from February to June. The shows will provide an opportunity for both international musicologists and the general public to gain some insight into traditional Vietnamese classical music.


Electricity of Viet Nam (EVN) Thursday held a meeting to implement a project which will begin providing electricity to ethnic villages in five central provinces.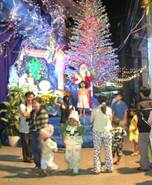 Viet Nam on Feb. 1 released a white book on religion, affirming that it has consistently implemented an unswerving policy of great national unity without any discrimination on the basis of belief or religion.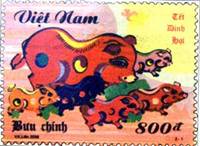 A set of commemorative stamps to mark the 2007 Lunar New Year or Tet Dinh Hoi (the Year of the Pig), has been issued by the Ministry of Post and Telecommunications.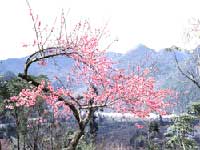 For a special spring time holiday destination, head to Tay Bac Highland, and especially Sa Pa. Visitors will be amazed by the orchids, which blossom at this time, the beauty of nature and the many festivals held in the area welcoming the Lunar New Year.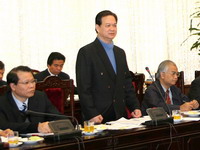 Prime Minister Nguyen Tan Dung said that in 2007, the Viet Nam Fatherland Front (VFF) should work to mobilise more patriotic personalities and intellectuals at home and abroad to serve national construction, with more attention paid to the approximately 3 million Vietnamese living overseas.