Visitor: 79602550
Vicky Thao D. Nguyen is among 100 prominent people who received US President Barack Obama's Early Career Award for Scientists and Engineers in 2009.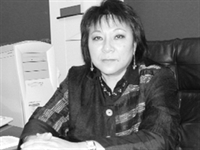 Bui Kim Hai, a popular Overseas Vietnamese family doctor in Belgium, has been actively involved in charity work to help her motherland and has served as a link between the two countries.
A Vietnamese American girl, Paulina Nguyen from Santa Catalina in California, US, has created her own charity fund by collecting shoes for Vietnamese orphans, according to the Monterey County Herald newspaper.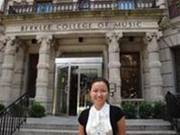 Than Trong Uyen Phuong, 23 years old, who won 7 gold medals at piano and organ contests organized by Yamaha, Casino, Kawai in Vietnam, has become the first Vietnamese student achieving a scholarship of the Piano Performance Department, Berklee College of Music in Boston, US.


Le Ngoc Huong, otherwise known as "Aunt Bay", says she will continue to support overseas Vietnamese students as long as she can.
1. Women's population in 2006 has been estimated above 34.600.000, which constitutes around 49% of the total population of the country. Women's average population growth has been 1.52 in the last decade. More than 50% of women's population in 2006 was under 25.