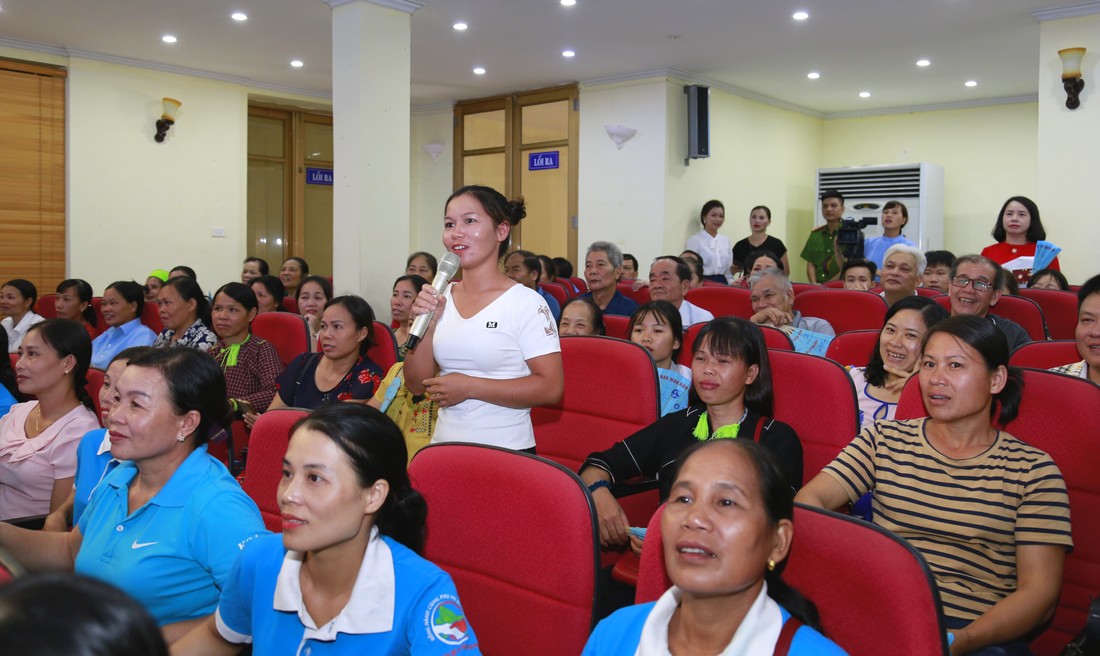 VWU members are excited participating in "Catch the word" game on anti-human trafficking
To respond to the Vietnam Day against Trafficking in Persons, on the afternoon of July 30, 2019, at the Cultural Center of Cao Loc District, Lang Son Province, a communication event on prevention and control of human trafficking was organized by the Central Vietnam Women's Union (VWU) in collaboration with the Ministry of Public Security with the participation of nearly 300 delegates, including VWU members, women, students and people in Cao Loc District.
Speaking at the event, Ms. Nguyen Thi Minh Huong, Director General of VWU Information, Education and Communication Department said that the communication event has provided knowledge, information to and more importantly raised the awareness and sense of responsibility of people, thus encouraging them to join hands in the prevention and combat of human trafficking.
Various forms of communication have been used at the event such as theatre piece, game "Catching the words", situation handling... with the participation of local actors, which attracted the participation of many people, VWU members, women, youth and students, contributing to convey in a natural and effective manner communication messages on community-based anti-human trafficking measures. The communication has helped the audience better understand traffickers' sophisticated tricks and how to handle practical situations.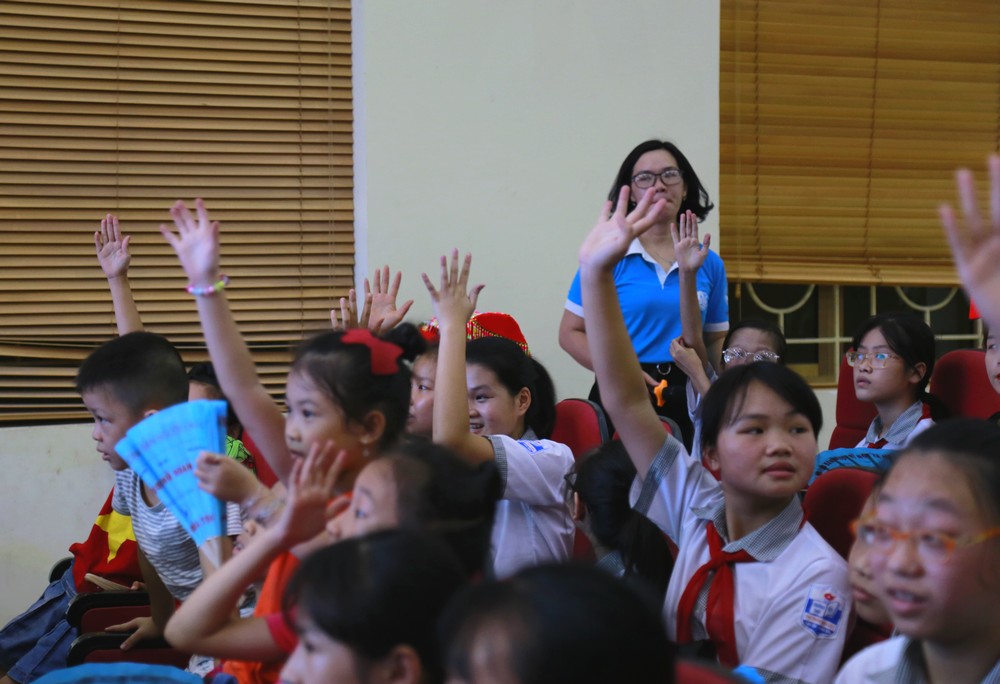 Highly interactive communication event attracts students' participation
The communication event has contributed to raising awareness for VWU members, women and community people on prevention, detection, and fight against trafficking offences. Particularly, women and girls need to be cautious when making acquaintances, contacting and building relationships through social media.
Families having adolescent children should pay attention to monitoring their children's use of the phone and internet, working closely with schools to understand and manage their children's relationships in order to educate them and preventing them from being abused and cheated by the trafficker.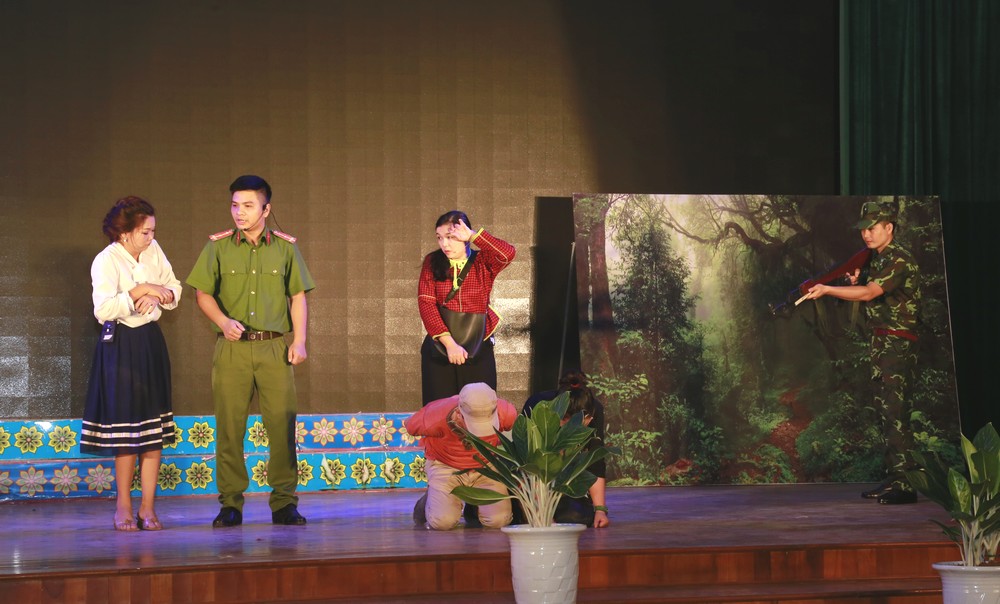 Theatre piece "Intolerable crimes" on human traffickers' sophisticated tricks

People need to understand human traffickers' tricks, avoid being abused by traffickers, becoming their abettors. When detecting suspicious signs or acts of human trafficking, they should promptly report to the nearest police station for investigation and handling.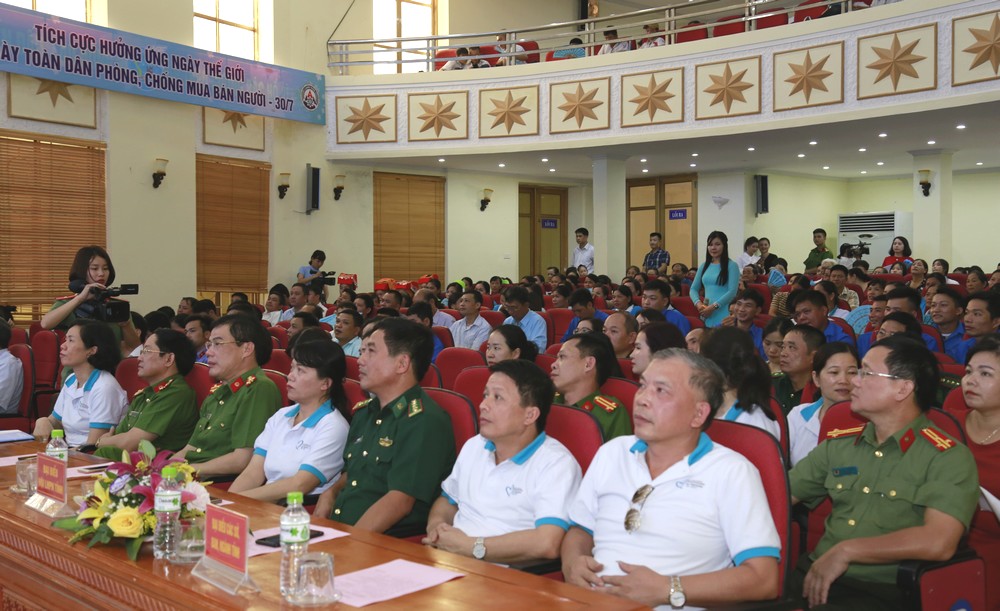 Community-based communication event
By International Relations Department